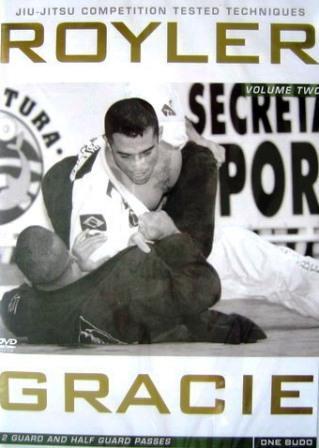 Techniques Volume 4: Submissions
$34.95
3 in stock
Description
Royler Gracie DVD Jiu-Jitsu Competition Tested Techniques Volume 4: Submissions
Royler Gracie, one of the most renowned instructors and accomplished fighters in BJJ, releases the last volume of his competition series covering the ultimate goal of Brazilian Jiu-Jitsu: Submissions. The four times World BJJ Champion, three times World ADCC Champion demonstrates his favorite competition-tested techniques.
Royler reveals the submissions that allowed him to win many fights throughout his illustrious career. Watch how Royler submits the toughest opponents by viewing historic competition footage. Royler covers traditional submissions and more advanced positions as well. He teaches variations and set ups that most of your opponents wont be expecting. Learn how to play ahead of the opponent, achieve positional dominance, and submit the opponent without the use of excessive power or strength. Royler demonstrates in fine detail the elements of his well-known aggressive game.
Each position is demonstrated by Royler and illustrated with competition footage. These competition-tested techniques have proved their effectiveness and will help practitioners of all skill levels improve their game.
In a special introduction to the DVD, Royler`s biography highlights his champion career and achievements. The "Extra Feature" section shows Rolker Gracie teaching at the Gracie Humaita Academy and Royler sparring with his black belt students.
Techniques
Arm Lock From Side Control 1
Arm Lock From Side Control 2
Guard Pass To Arm Lock
Arm Lock From The Back Position
Inverted Arm Lock From The Mount
Arm Lock From The Half Guard
Arm Lock To Triangle Transition
Triangle From The Guard
Triangle From The Mount Position
 Lapel Choke From Side Control
English Voice-Over
WIDESCREEN – 65 min
All Region DVD – NTSC
Additional information
| | |
| --- | --- |
| Weight | .5 lbs |
| Dimensions | 11 × .75 × 8.5 in |