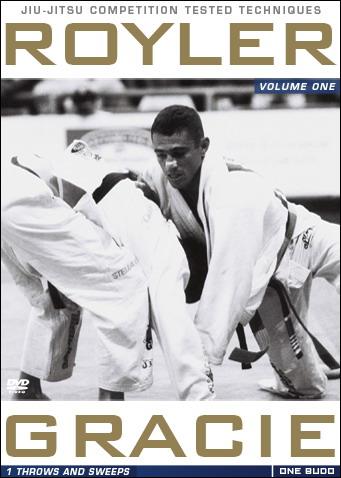 Volume 1: Throws and sweeps
$34.95
3 in stock
Description
Royler Gracie DVD Jiu-Jitsu Competition Tested Techniques Volume 1: Throws and sweeps
Royler Gracie, one of the most renowned instructors and accomplished fighters in BJJ, now for the first time, realeases an instructional DVD. The four times World BJJ Champion, three times World ADCC Champion demonstrates his favorite competition tested techniques in his first ever instructional DVD – Volume One: Throws And Sweeps.
For his first ever foray in the instructional DVD arena, Royler teamed up with one of the top DVD filmmaker/editor, the producer of the Arte Suave Series, to create an epic and dynamic instructional. The DVD was filmed in studio in HD and reveals historic footage, some from 20 years ago, of Royler competing.
In this unique DVD, Royler Gracie reveals the techniques that he performed in international tournaments throughout his illustrious career. Each position is demonstrated by Royler and illustrated with competition footage. These competition-tested techniques have proven their effectiveness and will help practitioners of all skill levels improve their game.
In a special introduction to the DVD, Royler`s biography highlights his champion career and achievements. A historic "Extra Feature" shows Grand Master Helio Gracie teaching at the Gracie Humaita Academy, Royler demonstrating techniques, and black belts students training.
This DVD is a must have for the BJJ afficionado
Additional information
| | |
| --- | --- |
| Weight | .5 lbs |
| Dimensions | 11 × .75 × 8.5 in |